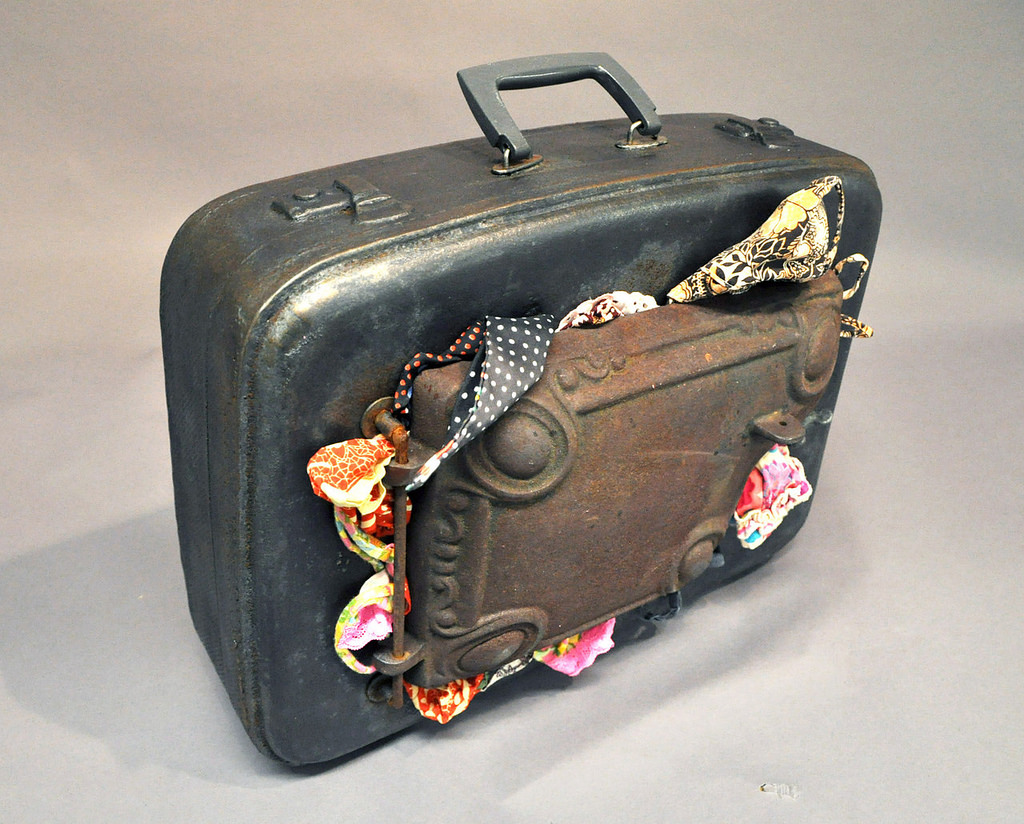 RIAN KERRANE
My work is a re-presentation and integration of familiar images that focuses on the visual poetry of the overlooked and mundane. As a sculptor in cast metal, mixed media and installation, my art practice centers on foundry and primarily on casting iron. Both the fiery process and the material itself attract me. Our bodies are partly comprised of iron, and it forms the core of the Earth. Its ubiquity is understated and iron does not come with the same cultural trappings of finer metals. It is industrial. It rusts. This transience equates for me to the state of the human body as we also negotiate our time on the planet.
The search for forms that are easily replicated in the casting process has led me to select cultural objects that provide a history rich in symbolism, memory and associations. Incorporating found objects provides a creative outlet for my collector instincts and pays homage to my respect for material, form and the value inherent in manufactured objects. I describe my methods as those of a contemporary archeologist: I use commonplace found objects and recycled materials to represent a familiar yet symbolic imagery, satisfying a quest to learn and resolve through visible and tangible means.
Born in Galway, Ireland in 1968 Rian Kerrane received her BA in Fine Arts Degree from the University of Ulster at Belfast in 1991, her MFA from the University of New Orleans in 1997 and is currently Associate Professor and Area Head for the Sculpture Program at the University of Colorado Denver. A noted sculptor in cast iron, mixed media and installation, Rian has shown in sculpture gardens, museums and galleries in the United States, Ireland, Italy, Austria, and Mexico.